MARINE SERVICES POLLENSA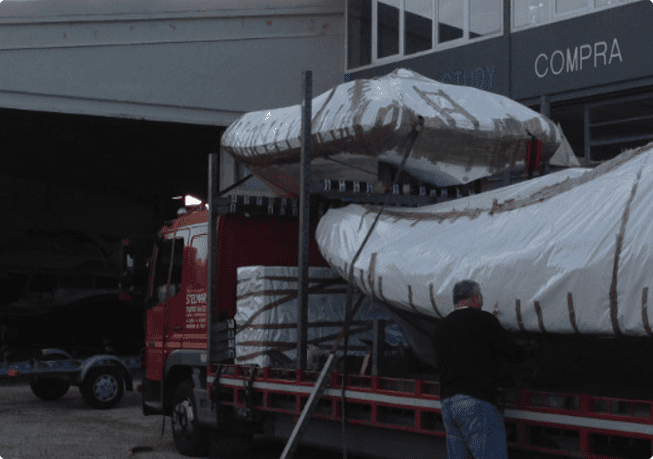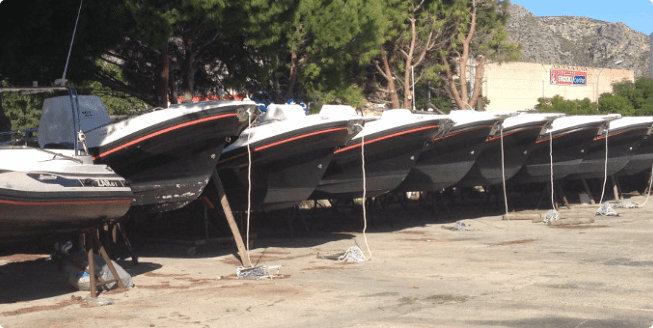 Each client should know the advantages and disadvantages of buying a boat. Not all are the same, much less everyone fits your profile. Questions as basic as what you want it for, how many crew will it carry, sail or motor, gasoline or diesel, rigid or semi-rigid, fishing or going for a ride or both at the same time, speed or tranquility, with cabin or open, new or used, buy or rent, etc. That is what we are here for, the commercial department will guide and accompany you on the journey to purchase or rent a boat.
From learning in the skipper courses at our school, with the corresponding practices, and if you need it, with an experienced skipper who will make you sail with more than enough confidence in your new boat, to the processing of the essential documentation and about everything to keep it updated, up to the optimal and adjusted cost insurance, so that you can always navigate covered in any incident or situation. By top-notch companies, but above all, that they respond quickly and smoothly.  Right documentation in order, is basic to go out to navigate with all the guarantees. Authorizations or dispatch of ships, periodical ITB reviews, inventories of each of the components of the safety equipment and its condition, expiration of pyrotechnic material, inflatable life preservers, life rafts, and the rest of the elements stowed on board.
Moorings Sometimes a difficult chapter is easier with us. From getting you a fixed mooring, or for rent, to a buoy, a protected anchorage, everything you need to ensure that your budget does not suffer from this concept. We do not take care of all this, you enjoy one of the best and most effective ways to eradicate stress from your life, with moments that will surely be unforgettable. We are waiting for you.
BOAT MAINTENANCE
If something is important in a boat, it is the care and treatment during the winter. Good annual maintenance guarantees perfect operation during the time of use.
The boats must be cared for professionally during the winter, undertaking the necessary work so that the passage of time is as less noticeable as possible. Rust, corrosion, humidity, temperature, cleanliness, all these elements must be under control.
We cover all fields in this maintenance, from motor mechanics, electronics, paint, varnishes, fiber, wood, stainless steel, upholstery, osmosis, etc. We have the right solution to every problem on your boat, and above all we are specialists in prevention.
Your boat is in the best hands, with the best technicians, with the best materials, close to you, always informed, always advised, always in contact.
BOAT HIBERNATION
Hibernation must observe four basic rules: Humidity, post-use cleaning, original parts, top-quality paint.
Humidity
Their work is silent, almost imperceptible, but during the winter, and on an island like ours, that threat is real. It is necessary and essential to pay the utmost attention to it, since it affects all parts of the boat.
The helmet must be treated with the professionalism and savoir faire of technicians who know very well what they have at hand. A good application of the hull paint, with prior sanding or sifting, is essential to avoid future problems. The upholstery, it goes without saying, that humidity is the cause of stains that can hardly be eradicated once they have set. Zippers, fabrics, scanners, tarps, awnings, etc. They should be dry during the winter, they will already be wet enough in the summer, and with salty water. All this must be eradicated as soon as you get out of the water
The electronics and electrical system of the boat
Electricity and, of course, electronic elements are not friends of humidity. That only has one solution, apply anti-humidity products and have the boats with the equipment to eradicate it. You cannot overwinter a boat by putting the cover on and expecting that, the following year, when we uncover it, everything will work.
Original parts
Spare parts must always be original, unique ones that guarantee that they will fulfil the function for which they were manufactured. Those original parts can save our boat from breakdowns much more important than you think.
Antifouling helmet paint or antifouling paint.
First brands and very important, its application, in the necessary layers, with the appropriate elements, scrupulously respecting the drying times, the amount per square meter and the time of application. And we return to humidity, it cannot be applied with high humidity percentages, or we expose ourselves to a bad application with unwanted consequences. Osmosis, in many cases is caused by a bad application.
Our boats leave the water clean at the end of the summer, that's what is really important. Excess fouling slows the boat, increases fuel consumption and strains the engine.
The boats give a lot of satisfaction, they only ask for basic care in return, with this the duration and conservation is perfect. Trust in professionals.